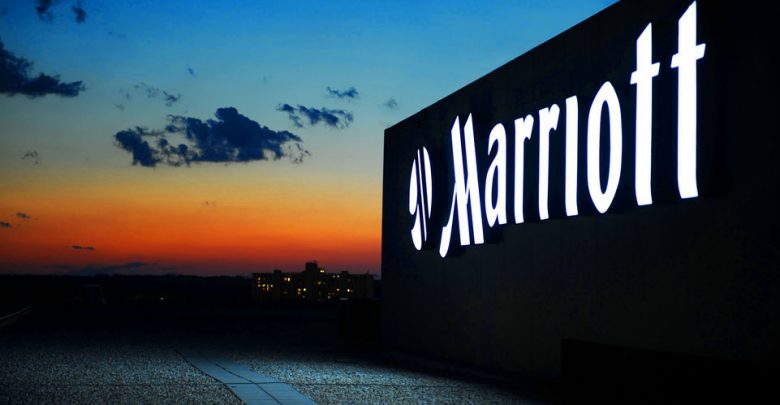 Marriott International has signed a deal with Expedia Group giving the online travel agency exclusive distribution rights for its wholesale inventory to third-party providers such as bed banks.
The deal, which comes into effect on October 15, signals the industry's desire to see greater clarity around how discounted and bundled rates, intended for distribution to niche markets like ethnic travel agencies and airline websites, are distributed.
The announcement follows the collapse of Amoma, a booking platform alleged to have been one of a number which access such inventory from bed banks and, without disclosing where they get it from, sell the discounted rate direct to consumers online.
The issue of inventory appearing on booking sites at rates well below parity is one of the most pressing for Australian and Kiwi operators, many of whom tell AccomNews they feel powerless at the loss of control over their own pricing.
Michael Johnson, CEO of Tourism Accommodation Australia, said of the Expedia/Marriott deal: "I think Marriott have found a way forward to work more closely with the OTA to resolve some of these wholesale and rate issues.
"They've come to a solution which shows great innovation and will change the way forward for our industry in the future."
Marriott's announcement allows greater scrutiny of bed banks such as Hotelbeds, which has worked hard to better police its customers since data analysts OTA Insight in March named it and sister GTA and Tourico brands as the largest "undercutting wholesalers worldwide" by volume.
According to Skift, most of the larger hotel chains and some of the smaller ones "have been tightening up the supply of so-called static rates that the Amomas of the world have depended on".
Gino Engels, co-founder and chief commercial officer at OTA Insight, says it is a "big, strategic move by Marriott" that shows the world's biggest hotel group it is willing to tackle the issue of wholesalers undercutting rate parity.
"Over the past 12 months we've seen an increased focus and investment by hotel chains in monitoring and action-orientated tools to tackle the problem of rate parity driven by redistribution and non-contracted OTAs," Engels said.
"After the whole 'frenemy' approach of previous years, it is very interesting to see that hotels are now building even closer relationships with OTAs and giving control of wholesaler inventory.
"Expedia, with their expertise in online distribution technology, should be in a good position to be more successful in helping to manage the complexity of the distribution landscape."
Bed banks such as WebBeds will be directed by Marriott to establish ties with Expedia's business-to-business unit, Expedia Partner Solutions, if they want to continue to access rates and availabilities from any of the chain's 7,000 properties in 132 countries.
"At Marriott, our highest priorities include enhancing service and transparency for consumers while driving profitability for owners and franchisees," says Brian King, Marriott's global officer of digital, distribution, revenue strategy and sales.
The impact is expected to be felt by numerous online travel agencies that don't have direct ties with the hotel chain, reducing the headache for Marriott of policing rogue rates and discounted rooms given to platforms such as Kayak, Trivago, TripAdvisor, and Google by unauthorised parties.