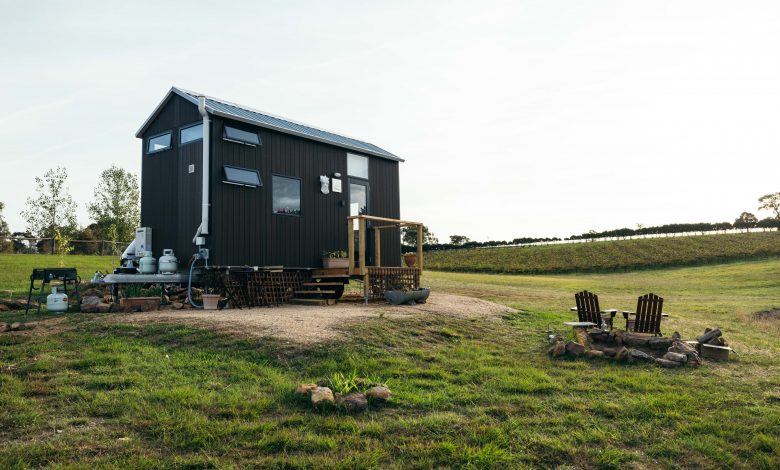 Short-stay tiny house accommodation specialist Tiny Away's latest offering is 'The Little Lady' located at Naked Lady Wines, in the Mudgee wine region of New South Wales.
The tiny house is a studio space of 155 sq.ft (14.4 sq.mtrs) and offers guests a comfortable stay with its well-equipped kitchenette, queen-sized bed, ensuite bathroom, air-conditioning, and heating. Bathroom facilities follow ecologically sustainable principles including a waterless eco-friendly compost toilet, hand basin and gas heated shower.
Now with more than 100 unique short-stay tiny house accommodation options across Australia The tiny houses are managed by Tony Away whose pint-sized architecturally designed houses are set on private land in rural and regional locations and are designed to get visitors out of the city and into the outdoors.
A step up from glamping, each eco-friendly tiny house offers hot showers, air conditioning, a cosy queen bed, and a kitchenette.
Tiny Houses can now be found in New South Wales, Queensland, South Australia and Victoria and in New Zealand's Northland.