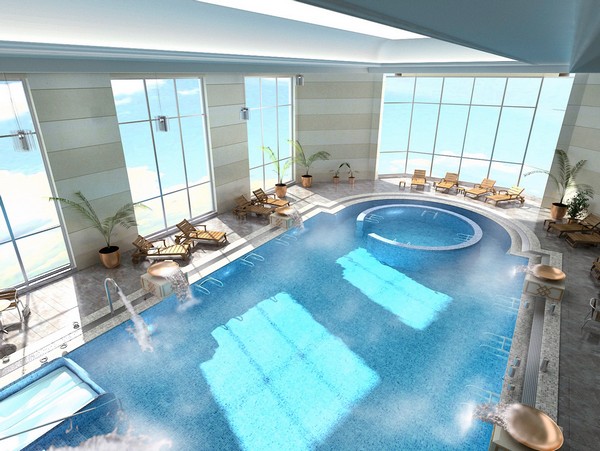 The Sofitel Luxury Hotels brand has just opened its first location in Turkmenistan in the city of Ashgabat, an oasis in the Karakum Desert at the foot of the Kopet-Dag Mountains.
By opening the Sofitel Ashgabat Oguzkent, Sofitel has taken its first step into Central Asia with a premier business hotel set in the heart of a rapidly growing city galvanised by its access to oil and gas resources and by the cotton industry, respectively named black gold and white gold.
The new hotel is downtown, across from the Neutrality Arch. Its contemporary look with a white marble and glass façade reflects the renaissance of Turkmenistan and blends Turkmen traditions with modern amenities.
Sofitel Ashgabat Oguzkent offers 299 rooms, including 14 Presidential Suites of 325 m², each with a name that refers to the country's history. The lobby is arranged around a fountain, above which stretches a monumental, 12-story atrium.
The hotel offers a unique negotiation room that can host 30 delegations at a round table equipped with the best technology (microphones, videoconferencing equipment, video transmission, interpreting booths, etc) as well as a conference center to hold meetings and events for groups of 10 to 1000 people, including many configurable spaces.
Sofitel Ashgabat Okuzket offers three restaurants with three distinctive cuisines: cosmopolitan, Eastern (Turkmen, Turkish and Lebanese) and French.
Sofitel Ashgabat Oguzkent features more than 1000 m² of space entirely devoted to health and fitness: an indoor pool, two outdoor pools, 12 massage rooms, two saunas, two hammams, a manicurist and pedicurist.