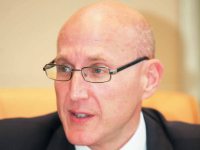 Accor Asia Pacific chief executive Michael Issenberg has indicated the time was approaching when investment in new build accommodation would make sense for the company.
Accor is not far away from achieving rates that will allow it to begin investing in hotel development.
"We are looking at a couple of new build opportunities but we're still struggling to get them to stack up," Mr Issenberg said. "But we are getting close to the point where I think we'll be able to say yes, it does make sense. Another 20% growth in rates and yes, that's going to stack up.
"Construction costs in this country are very high and land price is high. To build a new hotel someone has got to expect a return on their capital. You can't say room rates are too high and complain there are no new hotels because the only way we're going to get new hotels is if we have strong room rates.
"The equation is only now just getting to a point where it makes sense."