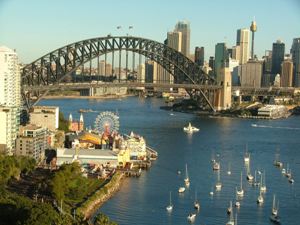 Australia's major hotel markets continue to perform strongly and rank amongst the strongest trading markets across Asia Pacific during the first six months of 2011.
Jones Lang LaSalle Hotels' most recent edition of Hotel Investment Highlights revealed that the significant turnaround in hotel trading across Asia Pacific over the past 18 months has prompted a 58.5% increase in transactions volume across the region. This highlights the heightened demand for hotels in gateway cities in the first half of the year.
Craig Collins, CEO – Australasia, Jones Lang LaSalle Hotels said, "The positive outlook for the region's gateway cities has resulted in a surge of activity with investors looking to capitalise on the current trading upswing and projected long term growth of the hotel and tourism sector across Asia Pacific."
Investment activity across the region was concentrated in Singapore (US$1.02 billion), Australia (US$478 million), China (US$339 million), Japan (US$269 million) and Hong Kong (US$233 million), Thailand (US$114 million) and Taiwan (US$112 million).
Cross-border investment in Asia Pacific has increased 119% compared to the same period in 2010. Mr Collins noted, "Capital is primarily being sourced from Asia and these investors are scouring the region for hotel investment opportunities. Australia has been a prime target as investors look to underpin high-growth Asian assets with the strong but stable returns offered by hotels in Australia – Asia Pacific's most transparent and sophisticated real estate market."
Investor interest in Australian hotels has been largely driven by strong trading fundamentals and an excellent growth outlook. Notably, of the 47 Asia Pacific hotels markets Jones Lang LaSalle Hotels track, Australia had four of the top ten highest occupancy markets, being Sydney (85.8%), Perth (82.8%), Melbourne (80.3%) and Hobart (80.3%).
Additionally, Australian hotels feature amongst the highest average daily rates (ADR) in the region with Sydney, Perth and Brisbane in the top ten. Not surprisingly, Sydney led the Australian capital cities with the highest average daily rates up 7.4% year-on-year to total US$214.60, with Perth (+10.1% to US$203.00) and Brisbane (+8.5% to 197.60) closely behind.
Mark Durran, managing director – investment sales, Jones Lang LaSalle Hotels said, "Australian hotels average room rates have traditionally been viewed as cheap in comparison to other major international cities. However, in line with the appreciation of the Australian dollar and continuing occupancy constraints, average daily room rates in some of Australia's major markets have increased significantly, offsetting the rate discounting which took hold during the GFC. Market wide rates are now amongst some of the highest in the Asia Pacific."
Mr Durran added, "The current RevPAR figures in Canberra, Sydney, Perth and Brisbane have surpassed pre GFC market peaks, recording growth of 4.8%, 4.2%, 2.5% and 1.5% respectively. This highlights the very strong v-shaped recovery which has been propelled by extensive use of dynamic pricing by operators and owners alike."