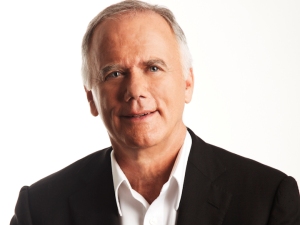 News
Touraust Sale Launches SilverNeedle
The acquisition of a leading Australian hotel company marks the launch of SilverNeedle Hospitality.
SilverNeedle Hospitality, a new integrated management, development and investment hospitality company, launched itself in Asia this week. Founded by the Nadathur group along with a group of prominent industry veterans, SilverNeedle is rolling out a portfolio of hotels focused on mid-upper scale properties in key destinations across Asia.
The company kick started its growth plans with the acquisition of Australia-based Touraust Corporation's Constellation Hotels business. The acquisition portfolio includes over 60 hotels in Australia and New Zealand including Chifley, Australis Resorts and Hotels, Country Comfort brands and the Sundowner Motels brands in New Zealand.
According to Bill Black (pictured), president of SilverNeedle Hospitality, "With our vision to be a leader in Asian Hospitality and to be a company with substantial scale, we have kick started our business with the acquisition of Constellation Hotels. This acquisition gives us a great platform to launch our own new brand, Next Hotels and Resorts. Constellation with its operating expertise, know-how and insights, gained in the mature tourism market of Australia will be of great benefit to our new company."
SilverNeedle Hospitality will be launching its portfolio of hotels and resorts through strategic investments, development and management. The portfolio will be focused on the mid-upper scale segment, in key urban and resort destinations across Asia. This recognises an opportunity to capitalize on the rising number of newly affluent, middle-class travelers into and within Asia. Business and leisure travelers will soon be able to look forward to unique levels of Asian hospitality in key destinations in China, Vietnam, Thailand, Indonesia, India and Sri Lanka.
SilverNeedle Hospitality's flagship brand will be called Next Hotels and Resorts. Next Hotels are tailored for the modern 'Road Warrior' and purposely designed to optimise the guest's use of time on their business travel while Next Resorts will be a more family-centric offering for those travelers who seek out a time to relax as well as enjoy authentic cultural experiences. Next Hotels and Resorts are designed to deliver the Next generation of Asian hospitality; that guarantee an effortless stay, all the time, anytime, every time.
SilverNeedle Hospitality will continue to add to its current portfolio by scouting for hotels that fit its growth plans of over 10,000 rooms in five years. The group plans to invest & develop green-field, brown-field and operating hotels in the region.
SilverNeedle Hospitality has already set up its headquarters in Singapore as well as regional offices in Bangkok, Mumbai and Sydney and plans to open an office in China in early 2012.
SilverNeedle Hospitality is a solely owned subsidiary of Nadathur Group, which is a family-backed private investment firm of N S Raghavan, co-founder Infosys Technologies, a $35 billion market cap NASDAQ listed company. The Nadathur Group manages around $750 million in capital and has invested in over 25 start-ups in a range of industries from life sciences, IT, hospitality and engineering services, funded an investment bank, and has made long‐term investments in philanthropic and social ventures.