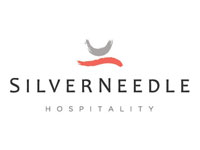 SilverNeedle Hospitality has announced the appointment of its new executive vice president, hotel operations Andrew Turner.
Mr Turner will lead SilverNeedle Hospitality's vision of being best in class in hotel management ensuring profitability and guest satisfaction for the complete portfolio of brands across the regions in which the organisation operates. In doing so, he will lead the hotel operations function which also includes sales and marketing, procurement, pre opening, operational training and revenue and distribution management of all SilverNeedle Hospitality's brands.
He has contributed significantly to Mirvac Hotels & Resorts as CEO for 14 years; he was instrumental in ensuring the profitable operation of the company. Andrew grew the business from seven properties under management with assets valued at $150 million to 48 properties under management with assets valued at $1.8 billion.