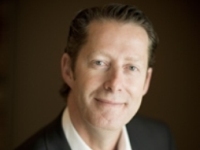 News In Brief
McEvoy: Australia on Track to Double Tourism Spending
Despite natural disasters and the strong Aussie dollar deterring travel down under, Australia is on track to double its annual overnight tourist spending to $140 billion by 2020.
Speaking at the Australian Tourism Directions Conference in Canberra this week, Tourism Australia managing director Andrew McEvoy (pictured) said although figures saw traditional markets weaken over the past year, growing markets in greater Asia and New Zealand have helped maintain the country's tourism levels.
With tourism growing by up to 4% over the past year, Mr McEvoy explained growing Asian markets particularly from China are "all-critical" to Australia's tourism.
Mr McEvoy said TA plans to renew its attention in Asia with a new campaign that aims to triple spending from India based arrivals to $2.3 billion by 2020 and markets from China to $3.6 billion. Tourism Australia unveiled the next phase of its There's Nothing Like Australia campaign, that will launch digitally in 2012, targeting high yield travellers from Asia.
However domestic tourism is not looking so rosy.
The percentage of Australians who intend to travel at home on their next holiday has taken another dive, according to the latest survey. The new Roy Morgan Research Holiday Tracking Survey, conducted in the three months to August, reveals the number of people planning to travel domestically in the next 12 months had dropped 3% to 55%.
At the same time the percentage of Australians who intend to go overseas for their next holiday in the period is 9% in August, up 1% in a year and up 3% since August 2006.
In total around 12.6 million (68%) Australians aged 14 years or older intend to take at least one holiday in the next 12 months in August 2011, down from 70% in August last year.