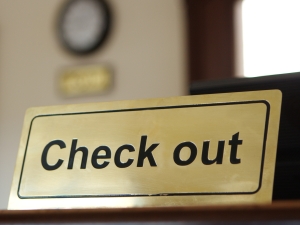 News In Brief
On the Spot Survey Shows Businesses Need to Treat Customers Better
"I don't care about customers, mate. They're like buses – another one will come along."
When you hear a motel owner say this, you know certain sectors of the tourism industry are in trouble.
John Larkin, the managing director of Aurora Research, speaking at the Tourism 2020 symposium at Southern Cross University's Lismore campus on Tuesday October 18 said he was continually surprised by the number of people who worked in the industry but "don't like people".
Mr Larkin just spent a month in the Northern Rivers as part of a new research project, doing secret shopping and interviewing 600 customers including "hot spot" surveys in car parks of tourist attractions.
"I have interviewed 90 businesses here on the Northern Rivers. I asked each one if they had a business plan. Five did. Only one had a customer-service plan!"
Mr Larkin said tourism businesses on the North Coast needed to start treating their guests differently if they wanted to reap the rewards. His advice was to treat customers as investors in your business.
People should not be in the tourist industry when they don't like people!
"As a result of that, customers' expectations are not being met," Mr Larkin said. "It used to be that if you had a bad experience you might tell 40 people. With social networking, you can now tell the world."
His advice was to treat customers as investors in your business.
Thankfully it hasn't been all bad news for Mr Larkin and his research team.
"I have stayed at some really, really good places," he said.
The Tourism 2020 symposium, hosted by Northern Rivers Tourism, concluded yesterday.