News In Brief
TAA Commits to Executive Training and Improving Members' Businesses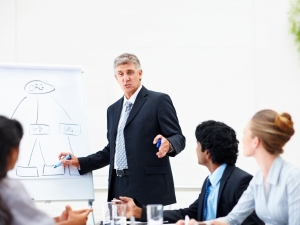 Tourism Accommodation Australia, the rebranded accommodation division of AHA, has committed $500,000 on entry level to executive training.
TAA managing director Rodger Powell said the investment would "raise industry standards, with the flow on effect of protecting and retaining employees within our sector".
With funding of up to $2.5 million for a five-year strategic direction plan, the group said it would use a portion of that money to train staff up to a global standard.
Meanwhile over $1 million will be used to install a new best-practice industry intelligence system to improve businesses. Mr Powell stressed that the group was committed to improving support for the 600 accommodation members in its organisation.
"This new strategic plan, structure, funding model and suite of benefits will ensure that we grow and represent our members effectively in Canberra," Mr Powell said. "The entire national executive of the AHA has unanimously supported the establishment of the new brand and organisation to effectively represent the needs of the accommodation sector," AHA national president Peter Hurley said.
"We recognise that the tourism accommodation operators have specific and special needs that are sometimes divergent with the needs of the AHA's other members and that they must to be served by their own board, funding and strategy."
Full details of the plan will be released as soon as they are finalised.