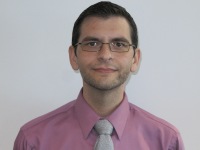 Wyndham Vacation Resorts Asia Pacific has recruited two new managers for the consumer finance department from its parent company in the USA, Wyndham Vacation Ownership.
Matthew Elquist (pictured above right), manager, contract centre and accounts receivable is responsible for the outbound collections teams for finance and levies, inbound team as well as cash management. He worked for Wyndham Vacation Ownership for eight years and has held key leadership positions. His most recent experience as the administrator for the collections workflow system will be instrumental with the implementation of this technology at Wyndham Vacation Resorts Asia Pacific in 2012.
Courtney Guerin has been recruited as manager of portfolio analytics and solutions and will be responsible for all consumer Finance reporting, portfolio analytics, dialler operations, CACS collections workflow implementation and sustainment, and outgoing correspondence.
Courtney Guerin