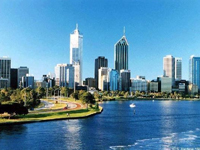 News
WA plan for increased hotel development announced
The West Australian government has introduced incentives to support the necessary investment
and development of hotels in Western Australia to boost tourism and the state's economy. Tourism minister Kim Hames announced the incentives and emphasised that hotels were vital tourism and economic infrastructure for the state's economy.
The state government has endorsed some of the following incentives on a project by project basis that include, releasing Crown land for hotel development and grant longer term Crown leases for short stay developments.
The state government would also consider leasing Crown land for hotel use at a peppercorn rate, allocate funds for the provision of infrastructure upgrades to facilitate hotel accommodation development on a case by case basis and provide flexible plot ratio bonuses for hotel developments.
"Despite a significant and sustained increase in occupancy and room rates, there has been minimal hotel investment in Perth and parts of regional WA since 2006," Dr Hames said. "The severe shortage of hotel rooms in Perth, in particular, negatively impacts WA's ability to successfully attract corporate and leisure visitors, major conferences and events, increase aviation capacity, and disperse travellers throughout the state."
The minister said the government has recognised the state's urgent need for the supply of short stay accommodation facilities in Western Australia and in particular Perth's CBD.