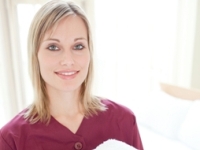 A leading technology provider to the hospitality industry, has announced the formation of a new Australia based channel partnership with Stark Service Solutions.
This relationship will give Stark a local presence in the reselling of its Housekeeping PM Touch System module throughout Australia and the Asia Pacific markets and accelerate their worldwide expansion of international hospitality clients.
With the ever growing importance that social media and travel websites are having on influencing where guests stay, it is vital that hotels ensure that their guest room experience is the best that it can possibly be. The system allows them to do that by providing the property with an affordable, web-based mobile total quality management tool that is an environmentally friendly, green solution that runs on an i-Pad, blackberry, smart phone or desktop computer and replaces manual paper tracking systems of daily inspections, deep cleanings and preventative maintenance issues. The system allows their housekeeping and maintenance staff the ability to more effectively keep track of the level of cleanliness and preventative maintenance at their property and schedule automatic alerts for future tasks that will require their attention.
Hotel management also have the ability to track the quality and consistency of the work performed at their property via on-line performance scorecards and specialty trend reports and then focus on areas of improvement, as needed. "Any hotel that wants to have control over the quality and cleanliness of their guest rooms should be looking at this system," comments Brendon Granger, director of Technology 4 Hotels.
"We are delighted that our international client portfolio is expanding at such a significant rate. This is due to the direct impact our products have on guest satisfaction and loyalty through continual process and performance advancement. It also means expanding our channel partner program. Technology 4 Hotels' experience and reputation for superior service in the hospitality industry makes them an ideal channel partner for Stark." comments Naomi Stark, president, Stark Service Solutions.
Mr Granger comments, "What I really liked about this system is that it is easy to use and clearly designed by hoteliers for hoteliers. The fact that the program also includes a bed bug self-inspection, which reduces a property's likelihood of infestation problems and provides documentation of inspections to minimise their legal liabilities, is another feature that I really liked. I see housekeeping and maintenance, as the key behind the scenes departments within any hotel. I believe we often forget how important their role is on the overall enjoyment of the guest's stay and it's about time that they had some technology to help them. It's extremely simple and affordable whilst proving them with the ability to more effectively manage their hotels guest rooms and facilities."