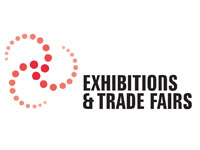 Appointments
Key appointments bolster the Exhibitions & Trade Fairs team
Exhibitions & Trade Fairs, organisers of the Australian Business Events Expo and Sydney's Event Showcase trade shows, have announced the appointment of Rowan Marchingo to the position of show director
for both of the flagship events in 2012, and Marion Leddy as national sales & marketing manager for ETF.
Jodie Richmond, CEO of ETF, explained that Rowan has joined the team at a crucial time in the planning stages of Australian Business Events Expo and Sydney's Event Showcase and will undertake the management of all show production, format elements and association involvement while she continues to lead industry liaison.
Rowan has extensive experience working in large scale events, having previously worked for a range of high profile companies, like Jack Morton Worldwide.
Marion has joined the ETF team having previously worked for a broad range of world renowned organisations, such as ACP and Fairfax Media.