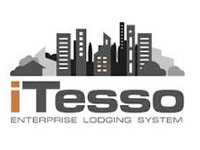 News
Monthly fee concept launched
Hotel Concepts–Brilliant, a global provider of technology and software solutions for the hospitality industry, has announced the immediate availability of a convenient new pricing model for its new cloud-based iTesso system that favours hoteliers by charging only a monthly subscription fee, based on the number of guestrooms in operation at each property.
Using the software-as-a-service model, the comprehensive iTesso Enterprise Lodging System eliminates the perpetual licensing fees that are standard with traditional, premise-based software. Instead, hoteliers pay only a simple, transparent monthly fee per room for full use of the web-based system, with all of its myriad features. The SaaS model provides many important advantages and cost-efficiencies for the property, including quick deployment, continuous upgrades, no up-front investment in either software or server hardware, and no property software or hardware to maintain.
"iTesso solves many critical challenges that hotel IT managers have faced for decades," said Patrick van der Wardt, chief marketing & sales officer for Hotel Concepts–Brilliant. "Not only is there no software or server hardware to purchase and maintain but we've also eliminated the cost, aggravation and downtime that can be involved in constant system upgrades required by traditional property-hosted applications. Our per-room pricing model makes this revolutionary system affordable for all types and sizes of properties. It is truly a win-win solution for CFOs as well as CTOs."
Designed to lead the hospitality industry into the future, iTesso is the first true end-to-end cloud-based management system for accommodation providers — an integrated property management system, distribution platform and central reservations system all rolled into a single intuitive platform. Ideal for hotel chains of all sizes, the system is fully scalable and customisable.
iTesso's monthly subscription-based pricing model includes use of the system's web booking engine, interface hardware and mobile applications. The web-booking engine is available as a front-end service, with the option to add customized integrated web pages with a payment module. Also included are four property interfaces—call charging, point-of-sale systems, accounting and keycard systems—along with a hardware device that enables serial interfaces to be connected to the cloud, giving Hotel Concepts–Brilliant the ability to proactively monitor interfaces remotely.