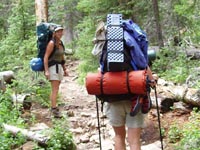 A backpacker lodge in Port Lincoln on Eyre Peninsula, South Australia could be a reality by the end of the year.
Robert and Debi Forster hope to convert the Bargains Galore building on London St into a 84-bed backpackers hostel with Youth Hostels Australia.
If approval is given, the Forsters anticipate opening the hostel by November in time for the peak season.