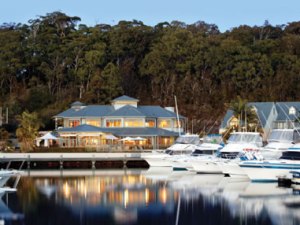 Peppers Anchorage Hotel at Port Stephens has been put up for sale by Bay Holdings P/L. The 80-suite waterfront hotel is being marketed through CBRE Hotels.
The adjoining 90-berth marina is being marketed separately through Knight Frank.
Peppers Anchorage Hotel has approval for an additional 10 rooms plus conference centre and enjoys a mixture of holiday, corporate and weddings market.
The property will be sold with vacant possession.
Meanwhile, a 152-room hotel at Newcastle Airport is being proposed by developer GWH.
The staged development would be "within walking distance" of the terminal and would be designed for maximum noise insulation as the runway is also used by military jets from the adjacent Williamstown Air Force base.