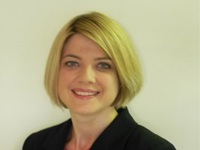 InterContinental Hotels Group has appointed a new hotel general manager for Crowne Plaza Coogee Beach, Kate Gerits.
Kate, who will oversee the hotel's operations, reporting to Bill Edwards, replaces Leeanne Graham who will relocate to Perth and continue working with IHG on a project basis.
Kate commenced her career in hotel operations in 1995 at Holiday Inn Old Sydney as a receptionist before being accepted into the Corporate Traineeship Program. Since then, she has worked across various properties including Landmark Parkroyal Sydney, Holiday Inn Brisbane, Crowne Plaza Newcastle, and Holiday Inn Darwin. Most recently Kate was the hotel manager of Holiday Inn Darwin – a role she held for over two years.