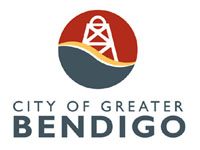 The City of Greater Bendigo has sold the Pall Mall site in the CBD for an undisclosed sum to a Bendigo developer with plans for a multi-million dollar five-star hotel.
The council acquired the site in 2004 after the Bendigo Advertiser moved from the building.
The hotel will have a restaurant, 60 suites, a function centre and gym. Construction is expected to begin late next year with the first stage open for business in May 2014.
Mayor Alec Sander said he was pleased to see the site bought by the private sector "above current market valuation" and for redevelopment.