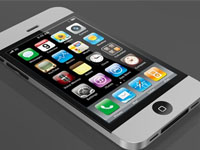 Some accommodation providers are concerned that Apple's new iPhone 5 will not be compatible with some docking stations.
Apple is making the iPhone 5 compatible with its Lightning dock connector, which is about 20% the size of the 30-pin connector used on previous iPhones. As a result, the iPhone 5 is incompatible with the 30-pin connector built into alarm clock docking stations.
Accommodation providers have the choice of buying new clocks, paying up for Apple's Lightning dock connector or not providing iPhone 5 owners with compatible docking stations.
Apple said it sold more than 2 million iPhone 5s within the first 24 hours of its availability during the presale, more than double iPhone 4S sales when that device went on sale last October. It is expected that Apple may sell as many as 58 million iPhone 5s by the end of the year.