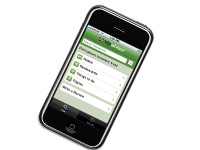 TripAdvisor has announced the launch of a free online tool that empowers hotel, restaurant and attraction owners to collect candid reviews and opinions through their own websites to be published on TripAdvisor.
Business owners and marketers may download the Full Review Form tool immediately via the TripAdvisor Widget Center.
The new tool gives travellers the ability to complete the entire review process just as they would on TripAdvisor but without leaving the business's website. This gives travellers the option to review and rate their overall guest or customer experience. Travellers also have the option to rate individual elements of their visit, such as service and value.
"TripAdvisor's new Full Review Form tool helps businesses collect more reviews and opinions right from their own websites and make this feedback available before our large community of travelers," said Christine Petersen, president of TripAdvisor for business. "Research shows that 81% of travellers find user reviews important when determining which hotel to stay at during their trip and nearly half won't book a property if it doesn't have reviews on sites like TripAdvisor."
The Full Review Form tool can be installed quickly and easily and is most effective when paired with a post-visit email to guests linking back to the business's website. The TripAdvisor tool supports 21 different languages.