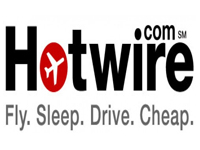 Savvy Aussie travellers looking to stretch their hard-earned dollar a bit further will be happy to hear about the arrival of discount travel site Hotwire.com.
Hotwire.com's Hot Rate prices help Aussies looking to bag a spring or summertime bargain on well-known hotels with discounts of up to 50%. With more than 30% of Australian hotel rooms left unoccupied every night, Hotwire.com helps sell inventory from big international brands through to independent boutique hoteliers that would otherwise have gone unsold.
Senior director for Hotwire.com, Fulvia Montresor said, "Local research tells us saving is a top priority for Aussies these days with more and more being driven online to find discounts on the goods they want. With average room rates in Australia growing more than 4% annually, combined with an existing appetite for online travel bookings, there couldn't be a better time to launch the Hotwire.com service in Australia."
Hotwire has special relationships with over 31,000 leading hotels worldwide. When these hotels have unsold rooms, they use Hotwire to fill them, so consumers get up to 50% off standard rates. Travellers wishing to take advantage of Hotwire Hot Rate prices are given information about the hotel's star rating, amenities, neighbourhood and customer reviews of the hotel.  Once the room has been booked, the name of the hotel is revealed.
The site operates using an opaque business model so the full details of the hotel aren't revealed until after purchase, although hotels can be searched for using criteria such as price range, star rating, amenities and location.