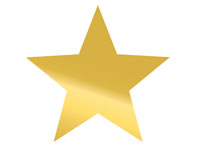 Malaysian company Pascal Development is looking to build a "Palazzo Versace" in Cairns.
The company is to build the $270 million Central Park commercial and residential development in Cairns' CBD and its chairman Shahwan Saffwan said, there was a need for a six star hotel to cater for multi-millionaires with a lot of disposable income from Asia, China, Indonesia, Malaysia and India.
Mr Saffwan said it would be the third stage of the Central Park development. Stage is a $85 million shopping centre and the second $165 million project of commercial and residential, including 400 apartments.
He said there were no plans yet nor an estimate of cost. The hotel could possibly cost $150 million to build.
Mr Saffwan said since 1993 his company had built $316 million worth of hotels, shopping centres and schools in Malaysia and Central Park was their first international investment.