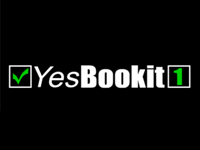 The Stayz Group has acquired YesBookit, a leading holiday rental booking system for property managers.
Developed by Midac Technologies, YesBookit integrates with Stayz, Rentahome, HomeAway and Wotif to simplify the holiday booking process for Australian and New Zealand property managers. It enables instant bookings and online transactions with credit card payments going directly into agents' accounts. It currently has 170 clients and 14,000 holiday rental properties that are bookable online.
Justin Butterworth has been appointed general manager of YesBookit, bringing more than 12 years of online holiday rental experience to the business. Justin said, "This acquisition enables The Stayz Group to offer a more sophisticated booking system for property managers. Using YesBookit property managers will benefit from greater efficiency, more bookings and an enhanced customer experience. Holiday rental guests will benefit from more choice of bookable accommodation with accurate availability, pricing and an online payment option," added Justin.
The YesBookit team will continue to operate as an independent business unit within Fairfax Media and the founders will continue to be actively involved in the business going forward. Future YesBookit developments include usability improvements, support and training, mobile applications and portal distribution.
Kevin Johnson Bade, managing director of Midac said, "YesBookit was the first online application holiday rentals booking management system and with the help of our 'family' of clients we continue as industry leaders. Our team is really excited by the possibilities that the Stayz resources open up. We have many new developments in the pipeline and we will continue to deliver market-leading support and training for customers."