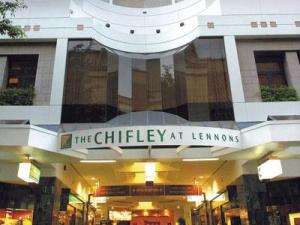 Award winning architect and interior design firm, Geyer, has been chosen to lead the design of the Chifley Brisbane multimillion dollar refurbishment project which will see the historic hotel transformed into the world's first Next Hotel.
Next Hotels is SilverNeedle Hospitality's flagship brand and Geyer will be tasked with translating the brand concept into the design of the hotel and its various spaces. Several foreign and local architects with strong hospitality, retail and food and beverage credentials were shortlisted for the project. SilverNeedle Hospitality selected Geyer based on their proven ability to innovate, in depth understanding of hospitality projects and strong local and regional experience.
Allen Matis, executive vice president, Property at SilverNeedle Hospitality said, "Next Brisbane will be the world's first Next hotel and it was crucial the chosen design team be able to demonstrate a thorough understanding of the Next brand and bring a distinct local feel to the project. We selected Geyer for their strong track record, with several of their completed projects in the region together with their understanding of the Next brand.
Geyer will undertake full architectural and design services for the Next Brisbane project including renovation of the existing rooms, lobby and retail platform. The project is due to be completed ahead of the G20 leader's summit in 2014.