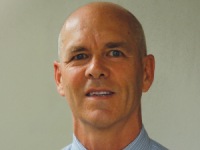 Wyndham Vacation Resorts Asia Pacific has recruited the Gold Coast based general counsel, Julian Blanchard (pictured) as its senior vice president to head up the company's legal and compliance department.
Mr Blanchard has most recently been international general counsel for Billabong International, also based on the Gold Coast.
He will be overseeing a team of 11 employees in the legal and compliance department, all based at the Wyndham Corporate Centre, which is responsible for ensuring that all areas of the business are complying with relevant legislation which governs their field.