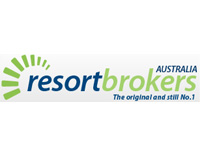 Resort Brokers Australia has expanded its sales team in what managing director Ian Crooks describes as a vote of confidence in the market.
"We had very strong sales and a high level of inquiry and I want to be well placed to take advantage of what I believe signals a return in investor and business confidence," he said.
Andrew McQualter
Carolyn Griffith
James Carrick
Former St Kilda player Andrew McQualter has joined the company and will be selling management rights from Burleigh to Cooloongatta and inland to Robina. Andrew, who had seven seasons with St Kilda has been involved in the real estate industry on the Gold Coast where he played for the Suns in 2012, signing up as a semi-professional for the Southport Sharks for 2013.
Joining him on the Gold Coast is Carolyn Griffith with 30 years sales experience. For the last three years she has worked for Audi on the Gold Coast and will specialise in the sale of management rights in Broadbeach, Miami, Chevron Island and surrounding areas.
James Carrick will be based in Port Macquarie. With a background in hospitality and sales, James will focus on selling motels from Port Macquarie to Coffs Harbour including the regions around Armidale, Tamworth and Scone.
Gerard Hurry will be based in Melbourne and work throughout central and north-western Victoria. He previously worked in commercial real estate.
"We now have a team of 23 agents. The market is moving and we are moving with it," Mr Crooks said.