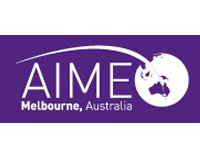 Former Qantas and Travelscene American Express manager Jacqui Timmins has been appointed director of the Asia Pacific Incentives and Meetings Expo .
She takes over from Sally de Swart who has managed the event for Reed Travel Exhibitions since 2011. Jacqui, a victim of a management shake-up at Travelscene last year, will also take charge of the China Incentive, Business Travel & Meetings Exhibition.
RTE said her experience in handling onshore and offshore conferences for Travelscene and managing the Qantas Platinum Club and Qantas Holidays Achievers events will serve her well in her new position.