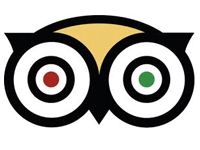 Industry
TripAdvisor expands review process
After testing it since November 2012, TripAdvisor this week officially launches Review Express, a feature that enables registered hotels to bulk upload up to 1000 guest email addresses at a time, add a message with the hotel logo and then TripAdvisor will email guests in the hotels' name to prod them after their stays to write a TripAdvisor review about the hotel.
Users will see a message underneath TripAdvisor reviews solicited in this manner that reads: "Review collected in partnership with (hotel name)."
The new service makes encouraging fresh reviews easier than ever by giving registered businesses the option to send customisable, bulk emails to their guests asking them to write a review about their customer experience. Review Express has been developed with property owners in mind and has been enhanced based on user feedback following extensive Beta testing.
According to the TripBarometer by TripAdvisor, 87% of travellers globally say they use travel review sites to help them plan a trip and 95% say that other people's reviews on travel review sites influenced their plans. Review Express was built to help accommodations, restaurants and attractions build their reputation online and enhance their TripAdvisor presence whilst giving prospective guests the traveller feedback
they need to plan the perfect trip.
Review Express enables owners to send free messages to past guests and customers on behalf of their property, which automatically include a link to the property's "Write a Review" page on TripAdvisor.
Key features of Review Express include:
• Customisable emails, including ability to add a logo, image and personalised message
• Bulk upload of up to 1000 email addresses, allowing businesses to target recent guests or customers with one easy send
• Processing of send requests within 24 hours and automatic notification of successful and unsuccessful sends
• Ability to send messages in the 21 languages that TripAdvisor supports
Reviews collected through the service will be published on TripAdvisor, and are subject to the site's policies. Additionally, reviews posted as a consequence of Review Express emails will be attributed as such on TripAdvisor – the review will include a short message to say that it was 'collected in partnership' with the hotel, restaurant or attraction. TripAdvisor will not store email addresses submitted through the service.