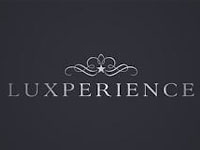 Luxperience, the Sydney-based luxury B2B travel show, has entered a partnership with the China Luxury Travel Network to bring select luxury travel buyers from China.
CLTN is the high-end B2C & B2B invitation-only leisure travel network, set up and operated by the VariArts Travel Group in China.
Both parties said the partnership had long-term objectives. The main element will be using VariArts expertise to select high-end travel buyers from mainland China, especially those with a focus on luxury travel to Australia, New Zealand and Asia.
Lin Xu
Helen Logas
"The Chinese experiential travel market is increasingly important for so many Luxperience exhibitors," said Helen Logas, CEO of Luxperience. "B2B relationships with high quality players are vital. That's why we've chosen to work with VariArts."
Lin Xu, CEO and founder of VariArts, said that the China Luxury Travel Network was on the way to becoming China's highest quality travel supply chain. Ms Xu said, "We will help Luxperience attract the stars of China's high-end outbound market. These buyers know their clients' interests. They are eager to meet new supplier partners."
In the The Chinese Luxury Traveller Report 2012 the China Outbound Tourism Research Institute said that China's luxury travel consumers were 70% male with the majority coming from Shanghai, Beijing and urban centres in eastern China. They are mostly aged between 30 and 50. The report shows that travel was by far the main experiential pursuit for high net worth travellers from the mainland. Additional interests were music, tea and wine tasting, buying watches, golf and collecting antiques.
Travel periods for high-end Chinese travellers are irregular. Hotel choice is driven by international branded luxury names and geographic location. The majority of bookings are done over the internet by the traveller, said COTRI.
Luxperience takes place 2-4 September 2013 in Sydney.