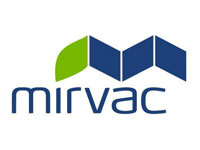 Mirvac Group is understood to be trying to buy part of British American Tobacco Australia's 16.8ha site in Pagewood where it houses its manufacturing operations in Sydney's eastern suburbs.
BATA has tried to get NSW government approval in 2011 for about 1000 apartments in a project worth $626 million.
This plan for a mix of townhouses and apartment blocks up to 14 storeys was rejected but the state government's recent changes to rezoning rules could mean it would now gain approval.
BATA said it was looking to sell a 10.4ha parcel of land.