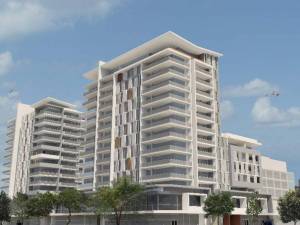 Daintry Associates has lodged a development application on behalf of Sydney developer PSR Crown Investments for a 14-storey development to replace Wollongong's Oxford Tavern.
PSR Crown Investments bought the site for a reported $7 million in April. The $38 million development, if approved, would be known as Oxford on Crown and would include 135 apartments across two towers plus four penthouse residences on the top floor.
There would also be two lower floors of shops and office space, and two basement parking and storage levels with room for 259 cars.