News In Brief
Hilton commit to re-purpose waste across 90 countries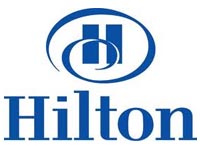 At the ninth annual Clinton Global Initiative meeting in New York City last month, Hilton Worldwide announced its commitment to reducing waste across the organisation's portfolio of more than 4000 hotels in 90 countries.
This commitment to action, entitled, RePurpose: Making waste history for our business and society, will operate in partnership with Feeding America, The Global FoodBanking Network, Global Soap Project, Good360, DH Hospitality Group, Serta, and Waste Management Sustainability Services.
Recognising that waste is not only a defining issue for the hospitality industry, but is a complex global challenge with far-reaching and long-lasting impact, Hilton Worldwide's launch of RePurpose represents a commitment to support its hotels' efforts to dispose of waste through reusing, recycling and donating items, instead of sending them to landfills.