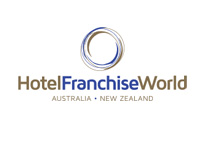 Hotel Franchise World Australia New Zealand will bring together senior executives in the accommodation, real estate and property development industries to hear, learn from and network with franchise and accommodation industry professionals experienced in this form of property ownership and management.
Franchising is a global phenomenon and in the USA alone has become a $2 trillion industry, whilst in Australia sales by franchised businesses exceed $130 billion. Whilst the lodging sector presently accounts for only a small amount of those sums, as in the USA the franchising of hotels, resorts and serviced apartments in this region is on the rise and is becoming an important vehicle for the future growth of the accommodation sector.
Commenting on the new event, its founder, Horwath HTL Australia, CEO John Smith said, "Franchising is a globally proven means of entry into the lodging sector and provides a way of accessing not only a quality hotel brand, but also industry expertise, essential systems and other support from the chosen hotel company franchisor". He added that many of the world's leading hotel brands are now being made available for franchised accommodation properties.
Trent Fraser, chief executive officer of Choice Hotels Australasia, said, "Hotel franchising enables hotel owners to have greater control and input over the day-to-day operation and management of their business and with more than 6200 franchised hotels and almost 500,000 rooms in over 30 countries, Choice Hotels' success is proof alone of the virtues of hotel franchising"
Paul Constantinou chairman of Quest Serviced Apartments added, "Owning a business is tough but I think franchising takes away some of the risks. It sets disciplines in place and it assists people in driving their business knowing that there's someone there guiding them through the processes"
Simon McGrath, chief operating officer of Accor Pacific added, "Franchising is becoming more relevant in the market however it requires a strong international brand, loyalty and comprehensive distribution systems to deliver results for franchisees."
Hotel Franchise World will review the state of hotel franchising in Australia and New Zealand and its prospects, as well as the key issues for consideration by hotel franchisors, franchisees, developers and lenders. It will comprise a half-day event designed to deliver insight, ideas and networking through a focused and innovative event program and a quality speaker roster. The viewpoints covered will include those of both franchisors (hotel companies) and franchisees (hotel owner operators), as well as developers, industry experts and advisors.
Insight from the conference will also include the findings from the first ever survey in the region of the franchised accommodation sector.
Hotel Franchise World will be a pre-event to HotelsWorld Australia New Zealand, the region's leading event for accommodation industry CEOs and other senior executives involved in the ownership, management and development of hotels, resorts and serviced apartments.
HotelsWorld Australia New Zealand and Hotel Franchise World are part of Hotels Megameet 2014, which comprises five co-located and linked industry events to be held over three days in Sydney and which also include the Tourism Accommodation Association (NSW) Awards of Excellence, the IT based Ted's Conference and Future Leaders Forum, an event showcasing and focused on emerging young industry executives.