News In Brief
Mobile is the traveller's choice for holiday planning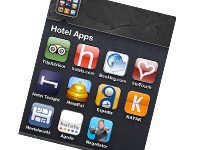 Australians are making their travel plans on-the-go, according to Best Western Australasia's latest surge in mobile traveller trends. Almost 70 per cent of visitors to Best Western's mobile optimised websites during January were made by people using iPads, iPhones and Android devices.
Over 40 per cent of visitors came from Australia, 24 per cent from Fiji and 18 per cent from New Zealand.
Steve Richards, general manager of sales and marketing at Best Western Australasia said this shows guests like to research and book hotels using one device.
"People are moving away from using traditional booking methods through desktop browsers and phone reservations," Mr Richards said. "Instead, they're using smartphones and tablets to complete all their holiday planning, firstly by researching destinations and then making the final hotel booking and payment all on one mobile device."