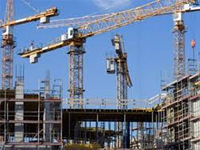 News
International investment group wants development sites
An international investment group is seeking inner-city apartment development sites along the Eastern Seaboard of Australia with a preference for Brisbane, Sydney, Melbourne and the Gold Coast, according to John Palmer, director of Capital Partners Australia that is conducting the search.
"Preference will be given to sites with development approvals, however larger projects requiring planning approval will also be considered. Should you be an agent, owner, or developer with a site that meets our requirements, we invite you to submit properties in utmost confidentiality, for careful consideration," said Mr Palmer.
"Our client will, upon confirming an intention to acquire a development site, enter into immediate negotiations and once a contract is agreed, undertake prompt due dilligence to ensure an exchange in the most optimal time frame for all parties.
"To guarantee a streamlined process, we have made the submission process as easy as possible and we encourage you to submit any property you feel fits with our program. A realistic view to pricing and the prevaling marketing conditions will be taken. A current valuation will assist in our assessment of the property. Please highlight any main selling points on the submission. The buyer and their consultants will treat all property submissions in the strictest confidence."