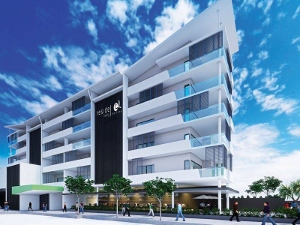 The Ballina Shire Council has approved a six-storey $31 million project that includes 34 apartments and a ground-level retail and dining precinct.
Reside Living P/L, plans to start construction within months and expects it will create more than 150 jobs during the estimated 14-month building phase.
The development will feature 17 three-bedroom apartments, 12 two-bedroom dwellings and five one-bedroom units.
Known as Reside Living Ballina will be built on the former Sundowner Motor Inn site on River St.