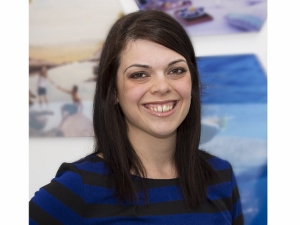 InterContinental Hotels Group has announced the appointment of Giovanna Lever as director of marketing for the 140-room InterContinental Sydney Double Bay. Effective from May 26, Giovanna will lead the property's commercial marketing and communications direction, growth and development
.Giovanna joins IHG from Tourism Australia, bringing forward key marketing expertise, delivery in major and business events, as well as leading consumer tourism programs. Her experience in evolving global marketing strategies and business programs will also be invaluable when growing the new Sydney property.
Daydream appoints biologist
Marine biologist John Gaskell has joined Daydream Island Resort and Spa as the new manager of the Living Reef team.
The Living Reef is one of the world's largest man-made living coral reef lagoons and features more than 140 species of marine fish and 83 species of coral. John's role is to ensure that the marine life is happy and well-maintained in their habitat. He will also further develop the Living Reef's educational programs for visiting schools.
Mr Gaskell is an experienced marine biologist with expertise in Australian marine life and marine education.
AVPartners appoints new partner
Leading audiovisual service provider to the tourist industry AVPartners has appointed Richard Oborn as partner, based in Queensland working with clients in the Whitsundays. The role will see him and his team providing first-class audiovisual and styling solutions in the region.
Richard has previously worked as the director for audiovisual services at several resort properties in North America.