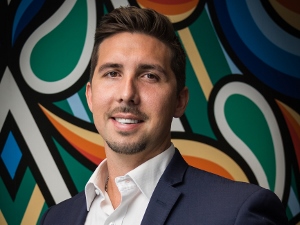 Wyndham Hotel Group has recruited Warren Cullum as gen-eral manager to oversee Australia's first TRYP by Wyndham hotel, which is set to open in July in Brisbane's Fortitude Valley.
Warren's previous roles include hotel management positions with Toga and the Mantra Group. Prior to his appointment at TRYP Fortitude Valley, he was hotel manager of Vibe Hotel Gold Coast.
Owned and developed by Jay McPhee, TRYP Fortitude Valley Hotel, Brisbane will be managed by Australian-based Resort Man-agement by Wyndham.
IHG corporate
InterContinental Hotels Group has announced the ap-pointment of Matthew Tripolone to the role of head of development, Australasia.
Effective from early June 2014, Matthew will be based at the company's Australia head office in Sydney.
Matthew will lead IHG's strategic growth and development across its Australasia region, including Australia, New Zealand and the Pacific Islands.
He joins IHG from Accor Hotels where he held the role of general manager, development Pacific
Golden Chain Motels corporate
Golden Chain Motels, Aus-tralia's largest motel group, has announced the appointment of Grant Goodall as its new general manager.
Grant was a former executive director at the Western Australian Tourism Commission and has a wealth of tourism, media and general business experience to bring to the role.
Grant is also well known in racing circles as the former Chairman of Harness Racing South Australia and through his time on the National Harness Racing Australia Board.