HITEC
Minibars, Check ins in the Clouds at HITEC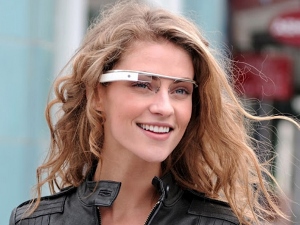 Next week at HITEC at the Los Angeles Convention Center, hoteliers will experience change in the way they manage their minibar and in-room amenity operations forever. By leveraging both the power of the cloud and mobility, Mobile Simple is shaking up the minibar world.
The solution finally meets hoteliers' expectations avoiding all the disadvantages that have affected the minibar department over the past two decades. In fact, what separates the Mobile Simple solution from others is how the company leverages technology to improve operations.
Four ingredients are making this new minibar-management tool a "must-have" super solution for hoteliers:
1. Cloud-based management system, offering immediate deployment, speed and scalability
2. Native mobile application, providing the best tools to assist refill attendants in their daily tasks, without worrying about Internet connection coverage and/or speed
3. Money maker, delivering the BEST ROI in the minibar world because it costs just a few dollars per room, per month, compared to other solutions which offer an ROI in years
4. 30 day free trial, giving hoteliers freedom and flexibility to test this solution
"Food and beverage managers will value our room assignment list controlled by pre-set rules and real-time room status, so room attendants only check rooms that need servicing," said Christelle Pigeat, Mobile Simple CEO. "Our solution offers a better control on guest's actual consumptions by reducing risk of billing errors and a more efficient posting process. We monitor product shelf-life and manage product offering updates, as well as special guest requests.
"Our back end is a powerful management tool designed for minibars managers, yet it's simple to use," she said. "Consolidated metrics and reports are always available, giving managers full visibility over the department's activities and labor performance. Our mobile application was designed with high quality user experience offering simplicity and elegance while including all the necessary features for room attendants to perform their daily tasks in a minimum number of clicks."
Itesso, an innovator in cloud-native hospitality technology, will demonstrate a Google Glass assisted hotel check-in solution at HITEC 2014.
Designed to be used in conjunction with the cloud-native Itesso Enterprise Lodging System, Google Glass assisted check-in is the company's latest innovation, allowing hotel staff to recognise a guest as they walk up to the front desk.
This is accomplished by simply comparing a Google Glass-taken photo with that of the individual's profile picture on file or publically available on sites such as LinkedIn. Once the guest's identity is confirmed, a simple voice command then completes the check-in process.
"While Google Glass is still undergoing open beta-testing, the number of Glass explorers is continuously growing, thanks to a virtually infinite list of possibilities and applications that such a platform may enable," said Bas Blommaart, Itesso's chairman and CTO. "With regard to the hospitality industry, Itesso has adapted Google Glass to finally offer functionality that has long been sought after: the ability to recognise guests before they even have the opportunity to reveal their name."