Technology
Streamline guest check-in/out system at HITEC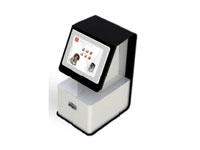 FCS Computer Systems has announced a strategic partnership with Ariane Systems to allow for the integration of FCS solutions with Ariane's award-winning online check-in system.
The combined FCS/Ariane solution will provide the ability for hotel guests to register and check-in before they arrive through a mobile-friendly online check-in module or via FCS i-Guest, and then pick up their guestroom keycards from interactive kiosks located on the property, once they arrive. Upon completion of their stay, guests can also check-out online or via FCS i-Guest, while retaining the ability to request additional end-of-stay services.
"I am very excited about our partnership with FCS," reports Laurent Cardot, founder and managing director of Ariane. "The combined FCS/Ariane system creates a truly unique end-to-end solution with outstanding benefits for both hotels and their guests."
The newly created solution provides greatly enhanced guest convenience by eliminating the need to wait in long lines for a traditional front desk check-in. Once Ariane receives a room reservation from the property management system, an email and SMS message is sent to the guest with a link to check-in online. Guests can not only check-in to the hotel, but can also order additional services, such as an infant crib or extra towels, simply by following the provided link and completing the reservation card via FCS i-Guest.
Once registration is complete, Ariane will automatically check the guest in via the PMS on the arrival day, and escalate a rush room request through FCS e-Housekeeping, prompting the assigned room attendant to clean the room with top priority, if it is not currently ready. Work orders are also opened automatically for secondary guest requests made at the time of check-in. When the guestroom is ready, its status is updated in the PMS and guests can pick-up the keycard from an Ariane lobby kiosk or the front desk, then proceed directly to their assigned room. The ability to check guests in, even if a room has not yet been cleaned, is completely unique to the FCS i-Guest.
"While other check-in solutions simply alert a hotel as to the arrival of a guest, FCS i-Guest goes well beyond that to ensure the hotel has everything ready for the guest when they arrive," says Akina Ho, vice president of strategy and global business development for FCS. "Ariane was an ideal partner for this project. Their self-service check-in solution with key disbursal kiosks was the perfect complement to our comprehensive guest-facing and back-end hospitality solutions."