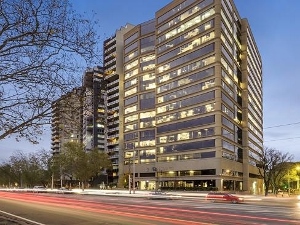 The 21-storey Victoria Police crime department headquarters in St Kilda is up for sale and it is reported that hotel groups including the Four Seasons and St Regis are interested in turning the property into a luxury hotel.
The lease is set to expire in mid-2016 and was put on the market last week by Melbourne based CBRE and Dawkins Occhiuoto.
"We have already had several approaches from six-star hotels looking for a foothold opportunity," said CBRE's Mark Wizel.
The property is to be sold by an expressions of interest campaign ending on 31 July.