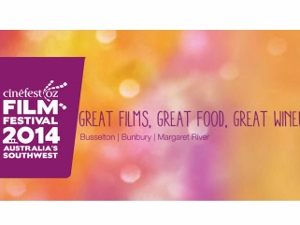 CinéfestOZ is proving to be a boost for Western Australian tourism according to Wyndham Vacation Resort's & Spa Dunsborough's general manager, Damien Keenan.
Set in the South West seaside centres of Busselton, Bunbury, Dunsborough and the Margaret River wine region, CinéfestOZ festival showcases Australian and French films through a program of premiere film screenings, short film and documentary screenings and film industry events.
"The festival is one of Australia's most unique cultural events and highlights the Margaret River Region region as an exciting holiday destination," Mr Keenan said. "With the average length of stay averaging four nights, it's clear that CinéfestOZ injects significant economic benefits to the region."
Australian Actor Joel Edgerton is among the myriad of stars that are in the South West for the event. Edgerton has just been named CinéfestOZ Screen Legend for 2014.
Wyndham Resort & Spa Dunsborough is a beachfront resort located in the heart of Western Australia's South West, overlooking Geographe Bay. The resort is also playing host to Mr Edgerton.