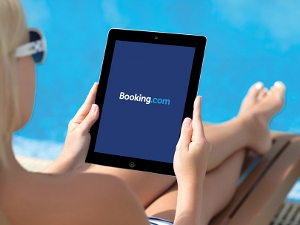 Marketing
3 ways a channel manager will change your life!
Do you find yourself double booking rooms? Or perhaps you spend time tirelessly updating your rates and availability across booking sites.
If either (or both!) of these situations resonate with you, read on.
There is almost nothing more frustrating than having to manually update information across booking sites when there are more pressing issues at your property to deal with – like that wall that needs repainting or urgent guest requests.
The good news is technology exists to manage all of this for you, so you can focus on running your property and increasing your occupancy rate. In fact, due to increased usage in technology – particularly mobile technology, you will probably find that most of your bookings are now coming from online booking sites or your own website, so it is vital you have the right technology in place to capitalise on this growing phenomenon.
The technology is commonly known as a channel manager. Today, this technology comes standard as part of all-in-one cloud-based systems that provide small accommodation providers with a holistic booking management solution.
Three ways a channel manager can change your life:

1. A channel manager will give you your hours back:
A channel manager maintains your property's rates and availability across numerous channels, including your own website, simultaneously and seamlessly. It allows you to manage your bookings with ease, change your rates and inventory, and effortlessly update inclusions for all sites, from one single point of entry.
You might be thinking that technology like this has to come with a hefty price tag – but on the contrary, it is completely affordable. The days of spending hours supervising calendars on multiple booking sites should be long gone for small properties.
With a channel manager, there is no need to log into all of the booking sites you use and fret about ensuring you have distributed your room availability correctly or avoiding duplication. You can have complete ease of mind as bookings occur on your various distribution avenues, as your availability is automatically adjusted on all your sites, in real-time, with a channel manager.
2. A channel manager will attract global guests for you:
Giving your guests multiple ways to book your property is an essential part of increasing your occupancy. Utilising booking sites, such as Booking.com, for example, opens the doors to global travel customers. In fact, the 'billboard effect' stipulates that if you list on booking sites you have a higher chance of getting booked directly on your website. To support this, a recent study revealed that accommodation providers had between a 7.5 per cent and 26 percent uplift in direct bookings when listing on online travel agency websites.
Because channel managers automatically update your availability, you can distribute your entire inventory on each of your preferred OTAs, thereby maximising your chance of selling all your rooms online without having to worry about double bookings.
3. A channel manager manages your rates and availability alongside your booking engine
Facilitating the ability to book your rooms in real-time, and have confidence in instant updates of your property's availability, is also an essential part of increasing your occupancy.
Booking engines, that are commonly known as 'book now' or 'booking buttons', are another vital aspect of amplifying your online presence. They consolidate and convert your direct web traffic into actual bookings.
When researching which all-in-one reservation management solution best suits your business needs, ensure it includes a commission-free booking engine that is able to be customised to your website and brand. The capability to add a booking engine to Facebook and other social media sites is a standard feature that will provide another direct booking avenue for your business, so make sure it is on your list.
The channel manager component will be able to manage your rates and availability over your booking engine, alongside the other channels you use. Playing the web like professional online marketers becomes easy with channel management technology. It makes distribution as simple as logging into your emails and will change your life – for the better!