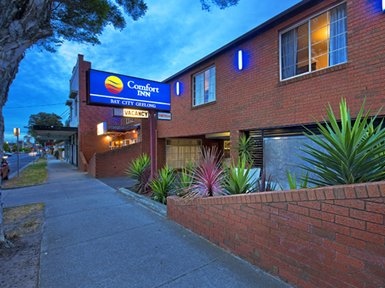 Choice Hotels International has announced outstanding system growth with the opening of 478 US and international properties in 2014. The outlook for future growth is also robust based on the 566 new domestic franchise agreements signed by the company last year.
The outlook for future growth is also robust based on the 566 new domestic franchise agreements signed by the company last year. Particularly exciting about this development momentum is that 159 of the signed contracts were for new construction hotels, a more than 70 per cent increase over the same period in 2013.
"It has been a landmark year on the development front for Choice Hotels, most notably with new construction agreements and the expansion of our development clientele as driving forces," said David Pepper, senior vice president of global development for Choice Hotels International. "Developers recognise the smart growth and brand strategies we have in place, plus they know that now is an excellent time to invest and expand with us. We look forward to maintaining this strong growth trajectory through 2015."
Heightened developer interest in the refreshed Comfort Inn and Comfort Suites brands is especially evident in the brands' new construction activity. In 2014, Choice Hotels signed 70 new construction franchise agreements for the Comfort family of brands across all market types including major US cities such as New York City, Austin, Philadelphia, Denver, Houston and Pittsburgh. Choice Hotels and existing Comfort franchisees have already invested more than one-quarter billion dollars in the system-wide revitalisation, including the company's landmark $40 million property improvement incentive. Hotels that participated in the incentive program have now completed renovations and last year guest satisfaction for the Comfort brands was at an all-time high.
Providing guests with a whole new style of rest, the Sleep Inn brand's Designed to Dream next generation look and feel continues to attract interest from developers. The company successfully executed 38 new agreements for the new construction brand in 2014, up more than 50-percent from the year prior. The Designed to Dream new construction prototype and mandatory system-wide redesign program is fueling the brand's double digit RevPAR growth which is outpacing the midscale segment. The brand's lower development costs and efficient operating model has great appeal with both experienced hotel investors and first-time developers.
The upscale Ascend Hotel Collection, a pioneer in "soft branding" independent hotels, continues to expand. The concept, which allows hotels to maintain their autonomy while benefitting from the firepower of Choice Hotels' distribution channels and technology, is now also generating significant new construction interest from the development community. Designed-focused developers in urban markets are attracted to the Ascend Hotel Collection as a new construction alternative. In 2014, Choice Hotels Global Development executed 11 new construction agreements for the Ascend Hotel Collection, most of which are located in New York City, as well as continuing to expand the system in major markets which include Los Angeles, Dallas and Minneapolis.