News In Brief
Global buyer familiarisation program showcases best of luxury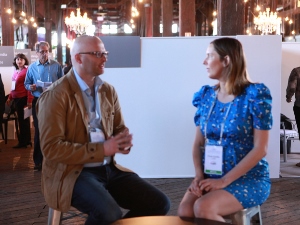 Leading luxury and experiential travel exhibition Luxperience has teamed up with Tourism Australia to offer a dazzling choice of familiarisations to travel advisors attending the 2015 event, taking place in Sydney on 6-9 September.
From Australia's remote Top End and gourmet New South Wales to the Great Barrier Reef, the Daintree Rainforest and the Barossa, these limited entry pre- and post-event tours take in some of Australia's finest lodge accommodation, unique bush experiences and spectacular national parks. Tours have been designed to promote Australia's luxury and high-end experiential travel offering, expanding global travel advisors' knowledge and fostering sustainable relationships. Interested travel buyers should register now to secure a place.
Tourism Australia managing director John O'Sullivan said that high yield, luxury travel was an important segment for Australia to tap into as part of the industry's Tourism 2020 targets.
"I believe we've made significant strides in this area in recent years and, as witnessed by our 'Best of Australia' program, now have luxury products and experiences on a par with the rest of the world.
"We're delighted to get this opportunity, alongside our state and territory partners, to team up with Luxperience and showcase first hand some of our top luxury experiences to such an influential group of buyers," he said.
Prior to Luxperience, a Top End Explorer tour departs Darwin on 2 September, taking in Nitmiluk National Park, with accommodation at Cicada Lodge and Bamurru Plains. Post-event options include the New South Wales' Blue Mountains and the Central Coast, with accommodation at Emirates One&Only Wolgan Valley and Pretty Beach House; South Australia's wildlife, rugged coastline and ancient landscapes, taking in Lake Gairdner and Baird Bay; the Barossa and Kangaroo Island, with accommodation at The Louise and Southern Ocean Lodge; Southern Queensland, taking in vibrant Brisbane and its rainforest surrounds, and a tour of the Great Barrier Reef and Mossman Gorge, with accommodation at Lizard Island Resort and Silky Oaks Lodge.
A number of the accommodation and experience providers featured are members of Luxury Lodges of Australia, which is dedicated to showcasing the uniquely Australian breed of luxury experiential lodges. Penny Rafferty, executive officer of Luxury Lodges of Australia, commented: "We are delighted to be partnering once again with Luxperience and Tourism Australia to offer some quintessentially Australian experiences to some of the world's best travel planners and designers. Australia has a very individual, relaxed style of luxury and these familiarisation trips are one of the best ways possible to showcase the incredible diversity and quality of high-end travel experiences here and inspire them to share this knowledge with their clients."