News In Brief
InterContinental Hotels Group to bring Holiday Inn to Cairns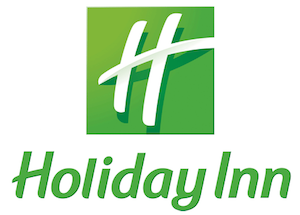 InterContinental Hotels Group (IHG®) has signed a management agreement with Taisei Kanko Australia Pty Limited for the 173-room Holiday Inn Cairns Harbourside.
The hotel, currently operating as the Mercure Cairns Harbourside will undergo refurbishment before opening as a Holiday Inn later this year. It will be the eleventh Holiday Inn hotel in the country.
Located at the northern end of The Esplanade in Cairns, the hotel is also close to Cairns Airport.
Karin Sheppard, Chief Operating Officer, Australasia, Japan and Korea & Asia, Middle East and Africa (AMEA) Franchising, IHG said: "It is an exciting time for IHG as we work with our partners to grow our brands in new markets – our upcoming Crowne Plaza in Tasmania and InterContinental in Perth are great examples of that.
"Today, in partnership with Taisei Kanko Australia Pty Ltd, we are bringing Holiday Inn to Cairns. Domestic travel continues to pick up and as the gateway to one of the world's top tourist attractions Cairns is a key city for us in Australia. We are confident the hotel's location and facilities will make Holiday Inn Cairns Harbourside one of the top choices for people travelling to Cairns."
Hidenori Kado, Managing Director, Taisei Kanko Australia Group said: "Cairns presents great growth opportunities as the city continues to experience record visitor arrivals and grow as a tourism destination. It is a great time to be bringing an international brand as recognised as Holiday Inn into the market and we are confident that the brand's heritage, IHG's experience in operating great hotels and our expertise in real estate investment and the leisure industry will ensure the hotel is a success when it opens later in the year."