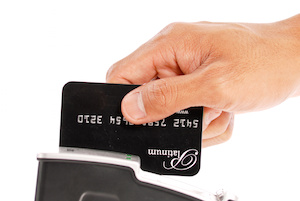 News In Brief
Ibis Adelaide first city hotel to saddle up with Spinway
Solar-powered, credit card-enabled swipe and ride bicycle hire has arrived in Adelaide, with the opening of the first Spinway bicycle station in the heart of the CBD at the tech-savvy ibis Adelaide Hotel on Grenfell Street.
Spinway Adelaide provides lightweight, reliable bikes for hire 24/7, 365 days a year. Guests can simply swipe their credit card, select their preferred rental period, and take off to cycle around the sights of the city.
"It's an obvious partnership for us, and we are delighted to be the first hotel in Adelaide to launch this brand new bicycle experience to our guests," said Nathan Frost, ibis Adelaide General Manager.
"Adelaide is an ideal city for bike hire. It's such a well-laid out city, and you can ride from the city to the beach without any steep hills to slow you down.
"This is a great way for our hotel guests and tourists to easily and safely enjoy our city, and it's environmentally friendly too," Nathan said.
Spinway Founder and CEO, Matt Rennie, said ibis Adelaide was the first of many stations to roll out across the city and the initial guest response was fantastic.
"Ibis Adelaide has been the perfect property to launch Spinway in Adelaide," he said. "It's the newest hotel in the city, the most high-tech in town and owner James Hines is a passionate cyclist, so it really was a perfect fit for the product.
"In the coming weeks, we will be deploying further stations in hotels around Adelaide, giving both locals and tourists access to a low-cost, environmentally friendly and fun way to both get around town and explore the city."