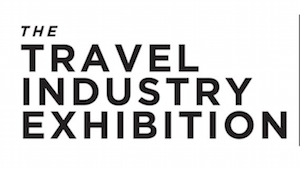 One week until Australia's trade only exhibition for the travel industry kicks off on Thursday 16 and Friday 17 July at Luna Park, Sydney.
The exhibition is free to attend and will connect buyers and suppliers of travel and tourism products and services providing them with a neutral environment to meet face to face.
A series of educational seminars and workshops, led by industry experts will also be free to attend on a first-come first-served basis for registered visitors to the event.
Over the two days, industry members will hear from Sarah Mathews of TripAdvisor, Paul McCrory of Facebook, Prue MacSween of Catablog, Brek Batley of the Department of Foreign Affairs, Rick Myatt and Jo Tralaggan of AFTA, Holly Galbraith of Go Future Media, travel bloggers Caz Makepeace and Amanda Woods and SEO guru, Simon Hillier.
Set against the backdrop of Sydney Harbour, the exhibition will host networking drinks with complimentary canapés and refreshments exclusively for exhibitors and registered visitors, on Thursday, 16 July from 5pm to 6pm.
Following networking drinks, The Travel Daily group will celebrate 21 years in publishing with an exclusive birthday party open to exhibition visitors, on the show floor. The birthday party will take place between 6pm and 8pm.