News In Brief
Wireless charging solution enters the accom industry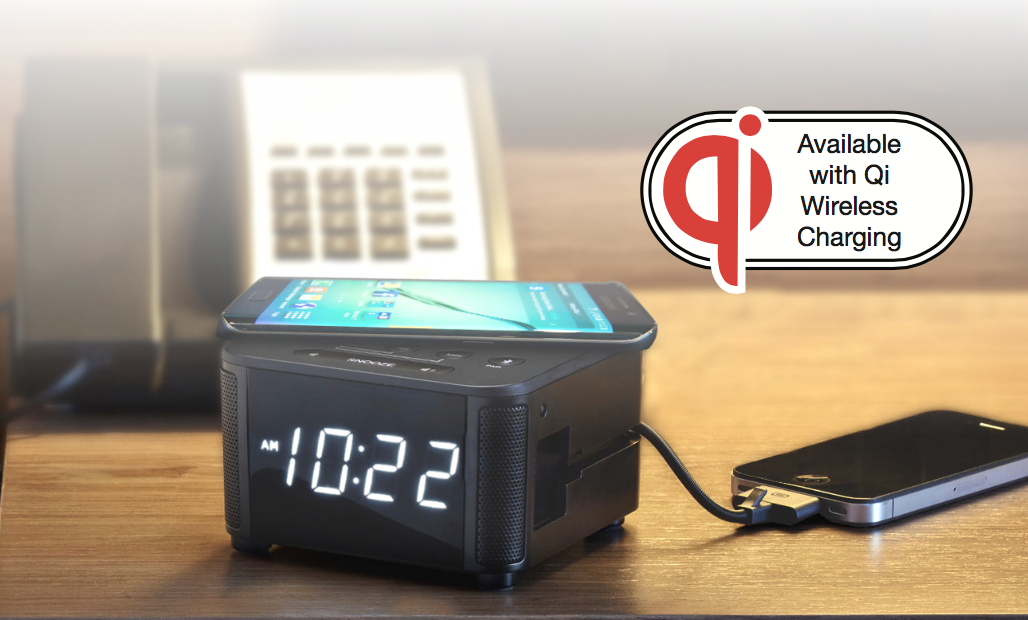 An innovative new accessory allows Apple Watch-wearing hotel guests to charge their devices on the road and leave their Magsafe charging cable at home, according to insiders at the HiTec conference in Austin last month.
"We are thrilled to bring another innovation to market on the heels of the launch of our Marriott partnership last year." said Dave Weinstein, Vice President of Kube Systems. "We're proud to offer solutions that are tailor-made for the hospitality industry and designed to meet the always-changing power-hungry needs of consumers for their mobile devices."
The arm accessory attaches to larger products allows hotel guests to charge their smartphone without cables.
Stay tuned as accomnews investigates other products that are gearing up for wireless charging in the accom industry.